F'in Awesome! That was the motto of the night.
Once again, we opened 12 beers. Words just can't describe this line up, so have a look.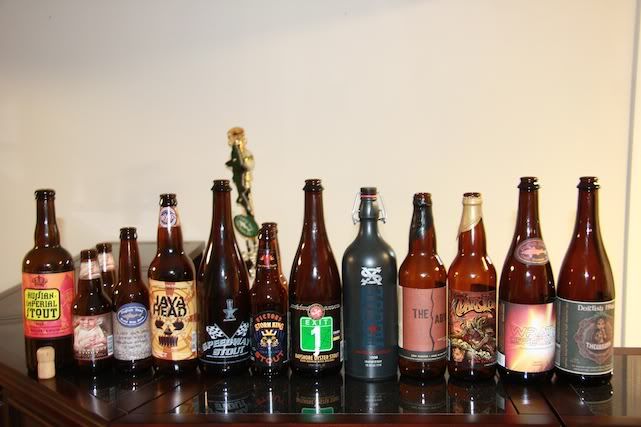 Iron Hill Russian Imperial Stout
2008 Founders Breakfast Stout
2007 Dogfish Head World Wide Stout
Troegs Java Head Stout
2008 AleSmith Speedway Stout
Victory Storm King Stout
Flying Fish Exit 1
2008 Rogue Imperial Stout in the Ceramic Bottle
2008 Deschutes The Abyss
2006 Three Floyds Dark Lord Imperial Stout
Dogfish Head Wrath of Pecant
Dogfish Head Theobroma
We were working up to the Dark Lord, but once we got there, there was no stopping. Almost opened a Growler, but people started running! Very successful night, and we may take the next Beer Thursday on the road...